Our Staff
Our Staff 2019-20
Ellen Lefkowitz – Early Childhood Director
I hold a Joint Master's degree in Jewish Education and Jewish Communal Service from Hebrew Union College. Since receiving my Masters degree, family and early childhood education have been the focus of my work. From 2003-2008, I was an educator at Congregation Beth Am in Los Altos Hills, CA where I ran a weekly family education program and Hebrew school. From 2008-2010, I served as the Assistant Director at the Peninsula Jewish Community Center preschool and completed my coursework in early childhood education. My passion for Jewish early childhood education is based on the belief that the core mission of this work is to help children grow and to inspire families to embark on Jewish journeys. When not at work, I spend as much time outside as possible whether it is yoga, bike riding, running or hiking.
Molly Peritore – Associate Early Childhood Director
I am passionate about working in the field of Early Childhood Education and strongly believe that all children are competent and capable. I attended The Evergreen State College and received a B.A. in Early Childhood Education. I have been teaching in ECE for the past fourteen years and the past ten in Jewish Early Childhood Education. I am excited to bring my knowledge and experience to my position as the Associate Director.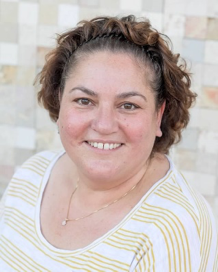 Avigail Ben-Gigi – Kochavim Teacher
My name is Avigail and I am one of the teachers in Kochavim. I have been working with kids for over 20 years. Before I joined this wonderful family, I used to have my own daycare which I closed to go back to school and get my BA in Human Development. After I finished school I worked as an ABA therapist for two years. This is now my third year of working with the two year-olds.
Carlota Buada – Etzim Teacher
I have been in Early Childhood Education since 2014. This is my second year at Temple Sinai David Pregerson Preschool. For the last three years I was working in state funded programs as a teacher with children ages 3-5 years old. I have a Bachelor's degree in Psychology from Mills College. I enjoy hiking and traveling with my husband Santiago.
Rachel Elefant – Shemesh Teacher
My name is Rachel Elefant. I have found my love and passion to be working in early childhood education and am incredibly excited to be working in the Shemesh classroom this year. I am a graduate of UC Davis with a Bachelor of Arts in Religious Studies and United States History with a minor in Human Rights. I have been working with children in various manners for ten years. Such opportunities have included being a teacher's aide in Hebrew schools, working as a recreation leader for Emeryville Recreation Center, a camp counselor for UC Davis Youth Programs, an ESL teacher in Guangzhou, China, and, now, working in Temple Sinai David Pregerson Preschool. I love spending my time outside reading, biking, and listening to music. Live music has a special place in my heart.
Robert Espinosa – 3s Support Teacher
My name is Robert (Bob) Espinosa and I have been an Early Childhood Educator since 2005 and I am happy to say that I am beginning my sixth year here at Temple Sinai David Pregerson Preschool. It is exciting for me to grow, learn and develop with your children. I love the sense of community at TSDPP and am looking forward to building new relationships with families and strengthening the bonds I've already gained.
Keith Gaboury – 4s Support Teacher
I have worked in early childhood education for over five years in both Massachusetts and California. Prior to joining the Temple Sinai team, I previously worked at Temple Emanu-El preschool in San Francisco for two years. After earning a graduate degree in creative writing (poetry) in Boston, I discovered my love for working with children and haven't looked back since.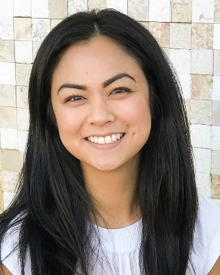 Kristel Gray – Gan K'tan Teacher
This is my third year at Temple Sinai David Pregerson Preschool. I previously taught at Gan Mah Tov Preschool at Beth Jacob Congregation as well as the Jewish Community Center of San Francisco where I taught the two year-olds next door to our very own Associate Director, Molly! I grew up right here in the East Bay and attended Diablo Valley College where I first discovered my love for teaching. Following that, I attended San Francisco State University and received my Bachelor's Degree in Child and Adolescent Development. I bring over ten years of experience in the ECE field and "most especially love teaching 2s!" I am married to my best friend Drew and we now have a one-year old daughter, Maison. Some of my hobbies include: playing chess, practicing yoga, having picnics or tea parties, scrap-booking, faux-calligraphy, and lots of DIY projects including "up-cycling" old furniture.
Sarah Hartman – Keshet Teacher
This is my 12th year teaching preschool! I would describe my teaching style as interactive, child focused, and using everyday experience as a gateway to wonder. Outside of school, I enjoy spending time with my animals and working in the garden. I find nature mysterious, yet peaceful, and strive to facilitate those same experiences for every child.
Sue Hartnett – Perachim Teacher
I have been at Temple Sinai since 2003. I previously spent many years teaching in Jewish Community Center preschools and synagogues. I have a B.A. in Psychology from the University of Michigan, studied Early Childhood Education at San Francisco State University, and completed a Jewish mentoring program in Boulder, Co. I am the mother of three, grandmother of two, and I also dance/teach hula and Hawaiian music here in Oakland at the Academy of Hawaiian Arts. I enjoy strumming my guitar or ukulele with the kids here at school and planning class adventures!
Felicia Johnson – Perachim Teacher
This is my fifteenth year here at TSDPP! I recently graduated from San Francisco State with my BA in Child Development and am now pursuing my master's degree in educational leadership. I became interested in working with children because my mother worked with children for seventeen years at the JCCS. I see myself as someone who likes to build relationships with children first and then once that has happened the learning begins. I have a MAJOR love of movies and I go pretty much every week to theater. I also enjoy working out at the gym, reading, meditation, and getting a massage whenever possible and enjoying the city.
Jeanie Keppel – Etzim Teacher
I have worked in early childhood education for the past fifteen years, twelve of those here at Temple Sinai Preschool. I studied Family and Human Development at Arizona State University. I enjoy spending time cooking, knitting, and having adventures with my daughter Marguerite and husband Justin, and our dog Bailey.
Yasmin Kudrolli – Shemesh Teacher
Born in India, I came to the United States to attend Graduate School. My passion to learn about being a quality early childhood educator brought me to this country. I have a Masters in Early Childhood/Elementary Education from Teachers College at Columbia University. I taught at The Brooklyn Friends School, a Quaker school in downtown Brooklyn, for 10 years. I am fortunate to have worked there with stellar educators who had a deep understanding about how young children learn through play and how to integrate developmentally appropriate practices into the curriculum. This is my 23rd year teaching children and I cannot imagine another career for myself. I believe that in order for children to develop a life-long love for learning, teachers have to make a nurturing connection with each child, learn their needs and figure our strategies to bring out the best in each child. It is an honor to be part of their young lives and help lay the foundation for their success in life. I live in Oakland with my husband. My daughter is presently attending college in Seattle.
Lindsey Loving – Gan K'tan Teacher
Shalom! This is my third year at Temple Sinai David Pregerson Preschool and I work in the 2's classrooms. I first fell in love with the early childhood field with the birth of my daughter, Cadence. I realized I knew nothing about tiny humans and how to best foster their growth and development, so I began taking courses at my local community college. From there I began working at a Reggio Emilia based preschool in San Francisco and transferred to CSU East Bay to achieve my bachelor's degree in Liberal Studies with an emphasis in Early Childhood. Currently, I have been working the field for 4 years. I have worked with a variety of ages from 6 week-olds to 5 year-olds and my true passion is working with toddlers. I have specialized training in the RIE method, project approach, early childhood creative dance, infant toddler intensive, and the Reggio Emelia approach. I have also given presentations about projects done in the classroom and received a certificate of honor from first 5 commission and the city and county of San Francisco, at the annual Festival of Learning.
Alejandra Paredes – 2s Support Teacher
My name is Alejandra Paredes and I will be the support teacher in both Kochavim and Gan K'tan. This school year will be my second year at Temple Sinai. I recently obtained my AA degree in early childhood development at Merritt College. I have four years of experience in the field. I enjoy working with children because every day it's an adventure!
Sarah Quiat – Support Teacher
My name is Sarah Quiat. I am 21 years old and live in the San Francisco Bay Area. I grew up at Temple Sinai, where I attended religious school and Midrasha. I was also confirmed at Temple Sinai. I suffer from Dyslexia and did not learn to read until the 8th grade. It is for this reason that I believe my path leads not just to special education but to educating all. I want to help all children discover how they learn and what they like to learn. As someone who understands the frustration and helplessness children can face in the classroom, I want to be the person that kids feel they can rely on to feel like they are in a safe, accepting, and fun environment. I really value building strong relationships with others. I enjoy traveling with my family, hiking with friends, and playing with my dogs, Miriam and Moses.
Christine Rocha – Keshet Teacher
I earned my A.A. in Early Childhood Education from Merritt College while working in the field over the last 20 years. I first joined Temple Sinai in 2011 as the Club Shelanu head teacher, then moved to Keshet in 2016. I am happy to return teaching the threes this year! I live with my husband Isidro, and two sons, Alexis and Antoine, in Oakland. Our family enjoys soccer and camping. In my spare time I also like yoga, swimming and gardening.
Sat, July 4 2020
12 Tammuz 5780
Connect on Facebook
Stream our Shabbat services here through
You do not need a Facebook account to join streamed services.
You can also view Shabbat services on vimeo.
Sat, July 4 2020 12 Tammuz 5780